Falls Prevention: A proactive approach in pandemic times
Falls are a major health hazard, especially for our older population and can have a devastating impact on the person and their families. Since many falls lead to health service intervention, falls related injuries consume a substantial proportion of health care expenditure. At least one-third of people aged 65 years and over fall one or more times annually. Falls can cause physical injuries and serious medical complications. They can lead to a loss of confidence and overall reduction in activity and community participation levels.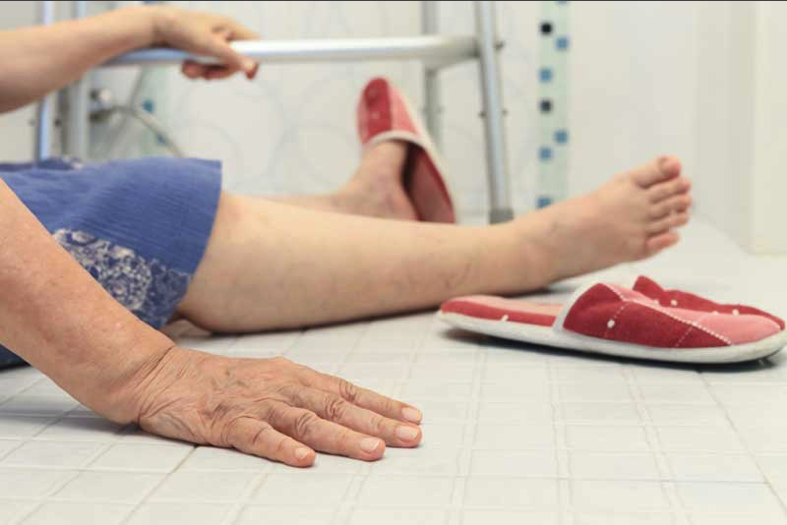 Concerns have been raised about the health of the Australian population following this ongoing period of isolation / activity restriction due to COVID-19. Falls prevention in the older population has been identified as one area of importance, so I thought it would be a good topic to discuss.
Health professionals have an important role in identifying the risk factors of individuals who are likely to fall and suffer from serious complications as the result of a fall. Some of these complications could be:
fractures
worsening of chronic health conditions due to lack of mobility e.g osteoporosis, cardio-respiratory conditions, diabetes
period of time spent in hospital increasing risk of infections
inability to mobilise unassisted
social isolation
depression and anxiety
inability to continue self-care and possibly living independently resulting in to placement into aged-care facilities
Impact of COVID-19
Physical deconditioning and disuse atrophy are associated with a lack of physical activity and exercise, which has been more prevalent during the COVID-19 pandemic. There has been the temporary closures of many community exercise programs, group classes, gym access and pools. Along with these closures we have strict social distancing measures, drastically reducing the access many community members have to exercise, however none more so than for our older population.
For the younger demographic, this deconditioning will lead to an increased risk of sports injuries, pain conditions associated with reduced activity and postural problems. However, in the older demographic, these same issues are likely to increase the already significant statistics relating to falls risk.
Healthcare professionals such as GPs and Physios have a large falls prevention role due to our close contact with patients and our ability to screen physical capacity and other factors.
Assessing Falls Risk
The single largest risk factor for falls in patients are a history of previous falls. Those resulting in injuries that reduce the ability to walk, cause balance deficits escalate that risk even further.
GPs and physiotherapists are well positioned in the community to complete multi-factorial, multidisciplinary assessments to assess a person's risk of falls and implement strategies to reduce this.
GPs are best positioned to discuss the patient's overall well-being at any consultation and are able to assess and discuss falls history. The can review medication and medical risk factors such as osteoporosis, cardiovascular disease, syncope, vertigo, urinary incontinence etc.
Basic screening tools may include a single leg balance test and a Timed Up and Go Test (TUG).
What do physios assess?
Physiotherapists contribute a detailed physical assessment. It can include multi-factorial balance tests, gait analysis, walking aid assessment and exercise routine assessment. A systematic review in 2019 by Neville C et al reviewed the evidence surrounding the lower-limb factors associated with balance and falls in older adults. It demonstrated impairments in strength, ROM, pain, sensory loss and footwear choices were linked to an increased falls risk. Strategies for assessing this lower limb factors are highlighted in the table below.
Exercise for Falls Prevention
Exercise is the primary method to reduce falls risk when deconditioning, atrophy and potential frailty are primary contributors to the increased risk. Research continues to show that therapist guided exercise programs targeting patient deficits in either a supervised, individual or group setting are most effective at reducing falls risk.
Programs should be:
– targeting specific impairments e.g. ankle ROM; muscle weakness; obstacle navigation
– completed for 2 hours/week ongoing
– goal orientated
– reviewed regularly to monitor progress and upgrade exercise program
A well-rounded falls management plan will incorporate not only these physical factors, but also other aspects including:
vision assessment
bone density
home environment assessment
Let us help if you or someone you know might be a falls risk- act now, prevention is best!
In what has already been such a challenging year, in particular for our elderly population, we collectively play a vital role in identifying increased falls risk in our local areas. As a result of the COVID-19 pandemic we are continuing to see changes to lifestyle similar to those enforced in the first half of 2020. Let's ensure we all do our bit to keep these people on their feet and out of the hospital!
References: -Neville C, Nguyen H, Ross K et all (2019) || Lower-limb facgtors associated with balance and ralls in older adults: a systematic review and clinical synthesis Journal of the American Podiatric Medical Association —-> Critical Appraisal by Mariana Wingood of Physio Network, April 2020—–RACGP – Falls Prevention Guidelines https://www.racgp.org.au/afp/2012/december/falls-prevention/